In this chapter of Hans Bertens book, we cover the different aspects of postmodern theory, starting with Foucault's Panopticism. This is a strange and difficult concept, but it has to do with the fact that we are constantly under surveillance--not in an
Enemy of the State
kind of thing, although, I am sure that falls into this category. Bertens uses a great example from
One Flew Over the Cuckoo's Nest
. Many of the patients at the mental hospital are there voluntarily because they saw something abnormal in themselves. In other words, they scrutinized their behavior against a backdrop of "normalcy" somehow defined by societal standards. We deeply invest in certain ideologies which then retain a certain amount of power over us.
Pretty fun, right?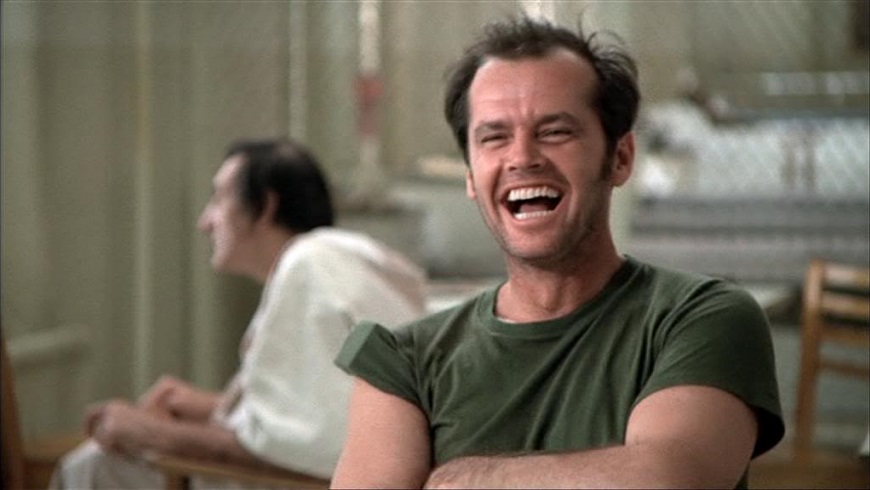 So, we are looking carefully at ourselves and others for signs of abnormalities. It reminds me of when I worked as a 911 dispatcher. In the post 9-11 world, people were on their toes about everything. And Carmel and Fishers in Indiana were some of the most affluent towns in the state. Paranoid rich people with too much time on their hands would call to report a suspicious person in their backyard looking at their gas meters, with a yellow vest that read "meter reader" on the back. They were constantly on the alert for something abnormal in their neighborhoods. Within this standard of normalcy sits a large amount of power. Foucault explains that people adhere to what they are told is to be normal, thus a strong connection between knowledge and power. This is old news, right? Whoever wields the knowledge has the power. That's why teachers are so highly paid!
According to Bertens, "Foucauldian criticism focuses on the role of literary and other texts in the circulation and maintenance of social power."(147) Foucault is therefore tied up with deconstruction because in this literary theory, you look for the discourses of power in literary texts and break them down. Not that this approach will break any chains of power but will certainly expose them. And in an ideal world it might "release us from our stilted social norms."
Lacan also concerns himself with ideology. He builds upon Freudian theories but is careful to avoid some of the blatant sexist ideas put forward by Sigmund. Without going into much detail (because you know how much I LACAN'T STAND PSYCHOLOGY), Lacan explains that when the "mirror-stage" is broken, we are left with a ruined illusion of what we thought the world was supposed to be, thus a desire for something that will never be fulfilled. Lacan says that even love is a temporary fix for this longing! He knows me so well!!
Ideology, then, is a temporary fix that fills this empty hole left behind from our mirror stage. Literary texts can be read, looking for these escapes or temporary fixes. Don't ask me how, it all sounds like a bunch of baloney to me!
Moving right along, we come to Helene Cixous and the French feminists. Coming off of the post-structuralism binary opposites, Cixous and the French feminists of the 1970s point out that the binary oppositions can be categorized as basic male/female opposites. The inferior is always associated with the feminine, while the positive and superior is consistently male. Cixous theorized that writing could perhaps expose and somewhat undo this "phallocentric" system. I think this is certainly a helpful tool. Old Norse literature often praises the masculine and uses the feminine for insults and putdowns. A lot of work has been done in this field by scholars like Jóhanna Katrín Friðriksdóttir who are digging further into gender roles and masculine system of repression expressed in the sagas.
These ideas and writers have been more or less lumped into the category of postmodernism. But what Bertens eventually tells us is that postmodern writing plays around and escapes reality. By borrowing characters from other fictional stories, refusing to give a story closure, or other various tinkering, postmodern authors are knowingly playing with understood and traditional motifs and genres in order to "deconstruct and unsettle traditional modes of fiction." (Bertens 145). It opens the audiences eyes to the construction and illusion of certain settings. This is perhaps where postmodernism because entangled with cynicism, as these authors purposefully break the rules in order to show that rules have been constructed. It's an eye roll, a goof.